Hoopenburg 187ml Mixed Pack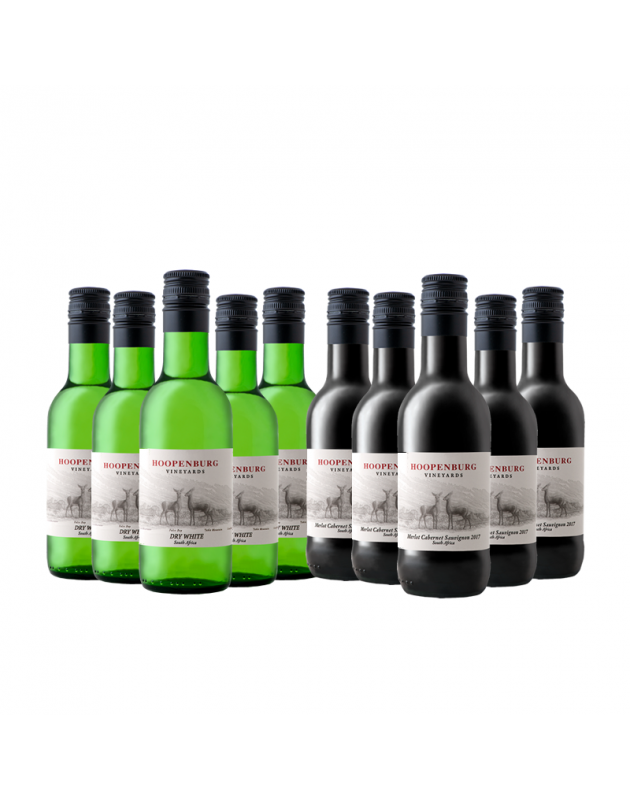 Hoopenburg 187ml Mixed Pack
This handbag size is perfect for wedding parting gifts or to take with you on your next picnic! Your Mixed Pack of 185ml bottles of wine will consist of:
• 12 bottles of White
• 12 bottles of Red  
White
Crisp white wine bursting with flavors best makes an excellent partner for fresh seafood.
Red
This red wine blended with Cabernet Sauvignon and Merlot is hearty and bold enjoyed with hearty dishes and red meats.
Technical Analysis
alc
rs
pH
ta
Wine Information
Accolades
Brand Group
The Hoopenburg Estate range
Other
Winemaker
Helanie Olivier
Variety
Various
BlendPercent
FoodSuggest
Ageing
Range:

The Hoopenburg Estate range